Back to News and Events
INVEST IN INFRASTUCTURE, DOF CHIEF URGES INSURERS
PhilStar.com | 8 May 2018
MANILA, Philippines — Finance Secretary Carlos Dominguez is encouraging the country's big insurance players to participate in the Duterte administration's ambitious infrastructure program. "We encourage them to participate. In fact, I talked to them about the capital market, the bond market. They said that they really want to participate," Dominguez said on the sidelines of the East Asian Insurance Congress (EAIC) in Pasay City.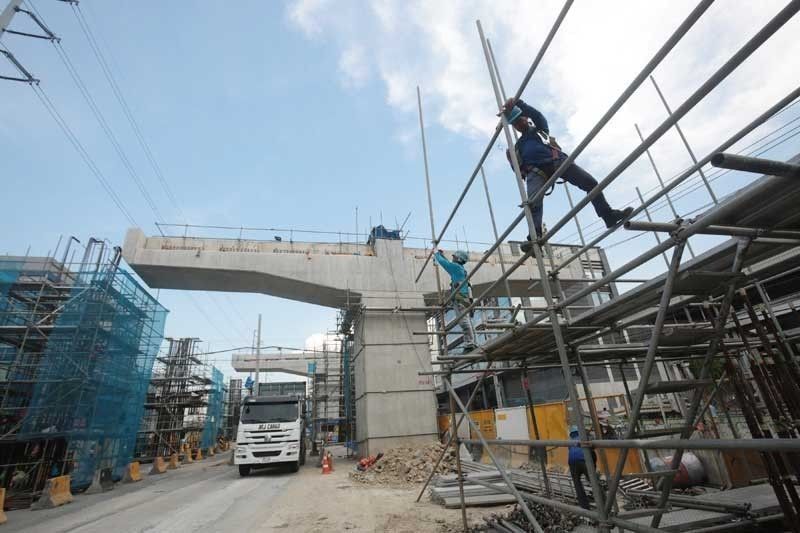 According to Dominguez, local contractors now have a greater need for other financing sources with the fast rollout of infrastructre projects.
"These guys that are constructing our projects are the same guys who would be constructing the projects in the PPP, so they have financing needs. You know, the contracting companies like DMCI, EEI, they also need bonds. So in fact, the market is bigger now because we are implementing (projects) faster," Dominguez said.
Insurance firms, including Philippine American Life and General Insurance Co. (Philam Life), Sun Life of Canada Philippines Inc., and Pru Life Insurance Corp. of UK have earlier expressed their interest to invest in infrastructure projects, especially with the administration's Build Build Build program in full swing.
However, Philam Life earlier said they are still awaiting clearer rules to guide them in their possible venture in this sector.
Dominguez said the Department of Finance, together with the Insurance Commission, would review the regulations pertaining to the industry's infrastructure investments.
Insurance commissioner Dennis Funa, for his part, said there are still many concerns that need to be ironed out before it could come out with the regulation.
"We met with the Investment Advisory Council (of the Philippine Life Insurance Association Inc.), but there are so many things that have to be threshed out. Actually, their concern is on those that will be offering PPP bonds. In a way there is still hesitancy on the part of the private companies in investing in government projects" Funa said.
Meanwhile, Dominguez has urged the insurance industry to be at the forefront of the Fourth Industrial Revolution, given that it is among the industries that would benefit most from technology-driven change.
With advances like financial technology, Dominguez said insurance and other financial services could "become more efficient, accessible and innovative, leading to shorter transaction time and the ability to quickly exchange data between institutions, which, in turn, would make new products possible, and hence, greater financial inclusion."